About Bayeux Arts
Digital - Traditional Publishing
Bayeux entered the relatively peaceful waters of the publishing world in 1994. Its very first title, "Beside the Ocean of Time" by the Scottish writer George Mackay Brown, was short-listed for the 1994 Booker Prize. Since then, Bayeux has continued to publish 8 to 10 titles a year, entered the turbulent world of ePublishing.
Bayeux is an independent publishing house located in Calgary, Alberta (Canada's Rocky Mountain province).
Bayeux remains committed to producing books of beauty that build bridges across cultures. As its name was intended to suggest, the artistic nature of its books represents the cornerstone of its publishing program. Our list is deliberately eclectic and contains books that other publishers often shy away from. We publish these books because they deserve publication and because they deserve to be read.
Bayeux's other imprints include GONDOLIER, and ODD LITTLE BOOKS. GONDOLIER highlights subjects related to Management and Social Sciences. ODD LITTLE BOOKS brings together visual artists, dramatists, poets, puppeteers, playwrights, musicians in a charming collection of pocket sized gems.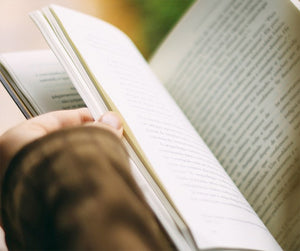 Meet our Team
Ashis Gupta, Publisher, and Swapna Gupta,
- ( Co-Publisher and Director )
Email: ashis.bayeux@gmail.com
Publisher Ashis Gupta ascribes the mysterious origin of Bayeux Arts, like that of Skara Brae in the Orkney Islands, to a thoughtless promise made in 1993 to the great Scottish poet, George Mackay Brown, in Stromness, Orkney Islands, aided by sufficient pints of the splendid Orkney ale, appropriately named 'SkullSplitter'.
Novelist, poet, and editor, Ashis completed his Master's in Creative Writing from Boston University and followed this up with a Ph.D. in English Literature in what he believed to be a prime area of academic employment – 17th century English poetry. It just didn't turn out that way.
Instead, he taught at the Harvard Business School and the Haskayne School of Business, University of Calgary, until 2003. He currently spends part of the year in India volunteering for the newly established Ambedkar University, Delhi (www.aud.ac.in) where he has undertaken to help set up a Centre for Publishing Studies with academic programmes, a University Press, and a School of Business, Public Policy and Social Entrepreneurship.
Co-Publisher and Director, Swapna Gupta has been a Clinical Psychologist at the Alberta Children's Hospital, Calgary, Canada, for nearly three decades until her retirement in 2010. She completed her Ph.D. also at Boston University.
She is co-author of the acclaimed collection of short-stories, "The Irrelevance of Space and Other Stories," and translator of a delightful Children's book, "Osvald, the Monkey who Disappeared." Her debut novel, "Meena's Story: Flight to Freedom," based on true events spanning post-independence India and Pakistan, England and Canada, will be released in October 2020.
Our History