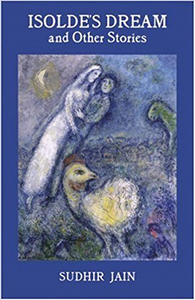 REMEMBERING OUR AUTHORS
WE LOSE A BRILLIANT AUTHOR, Sudhir Jain
It is with considerable sadness that we note the untimely passing of a gifted and tireless writer and a constant friend, Sudhir Jain. His friends and all who knew him and his writing will miss him.
Over the years, Sudhir published two books with Bayeux, both immensely successful – Isolde's Dream and Other Stories and the equally successful Princess of Aminabad.
DON BRESTLER
Our beloved author, Don Brestler, passed away this week in September 2019. An ex-cowboy, Don loved the mountains of Southern Alberta and, until recently, would go horse-riding for hours on end. His beloved wife, Ingrid, passed away in 2016, leaving Don heart-broken. Some of Don's love poems and songs were published by Bayeux earlier this year – "Poems for Ingrid."
Don was also an accomplished musician and accompanist and sang on many occasions in Calgary and elsewhere. He was also a self-taught painter, and one of Bayeux's most successful picture books was "Spirit of the West: The Art of Don Brestler." Bayeux has published three other books by Don, for young adult and older readers.
He leaves behind a void in our hearts.
---